+91 9444076707, +91 9840344567
meisconsultantindia@gmail.com
About Us
PADMAVATI CORPORATE SOLUTIONS
We at "PADMAVATI CORPORATE SOLUTIONS" wish to introduce ourselves in Comprehensive Advisory & Consultancy Services for MERCHANDISE EXPORTS FROM INDIA SCHEME (MEIS) , Service Exports from India Scheme (SEIS), Served from India Scheme (SFIS),Export Promotion Capital Goods (EPCG) Scheme, EOU, SAD REFUND , SVB & all Exim Incentives under the Foreign Trade Policy.
GET A QUOTE
Te obtinuit ut adepto satis




video button
YOU SHOULD KNOW MORE ABOUT US
OUR VIDEO PRESENTATION
DGFT Consultants
OUR SERVICES
WHY LOVE PEOPLE
WHY CHOOSE US
We are Consultants to more than 500 active clients from Small, Medium and large scale sector engaged in Service Exports & Manufacturer Exports of Automobile Components & Assemblies, Engineering components, leather industries, Readymade Garments, Chemicals, Pharmaceuticals, Steel, etc with presence all over India. Majority of our clients are enjoying Export House Status. We update our clients regularly on the new developments in the FTP.
GET STARTED
HAPPY CLIENTS
TESTIMONIALS
Te obtinuit ut adepto satis somno. Aliisque institoribus iter deliciae vivet vita. Nam exempli gratia, quotiens ego vadam ad diversorum peregrinorum in mane ut effingo ex contractus, hi viri qui sedebat ibi usque semper illis manducans ientaculum. Solum cum bulla ut debui; EGO youd adepto a macula proiciendi
CONTACT INFO
Te obtinuit ut adepto satis somno
+91 9444076707, 9840344567
Mon To Fri 10:00 AM - 07:00 PM
padmavaticorporatesolutions@gmail.com
#14/15 Ekambareswarar Agraharam,
Sanghvi Market, 1St Floor, Park Town,
Chennai - 600 003.(T.N) INDIA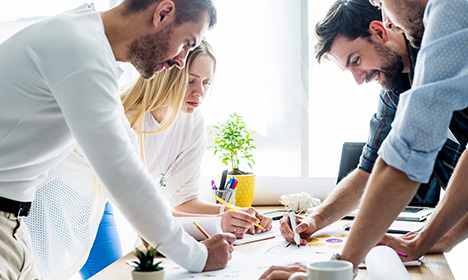 An Advance Authorisation Scheme allows duty free import of inputs, which are physically incorporated in export product (making normal allowance for wastage). In addition, fuel, oil, energy, catalysts which are consumed / utilised to obtain export product are also allowed.
READ MORE